My Blog
Posts for: February, 2018
By Don Fortner, DMD
February 17, 2018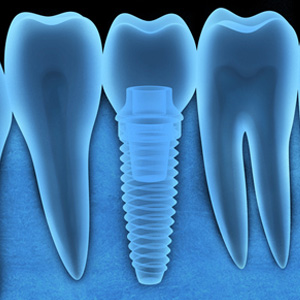 Dental implants are today's closest restorative facsimile to natural teeth. And they're versatile: not only can they replace single teeth but they can also support bridges or dentures.
But since one of their crucial components is made of metal, are you out of luck obtaining this state-of-the-art dental restoration if you have a metal allergy?
The answer is: probably not—it's rare for implants to cause an allergic reaction. Still, metal allergies can be a potential problem within your mouth as with other areas of health.
An allergy originates from the body's necessary response to potentially harmful microorganisms or substances. Sometimes, however, this response becomes chronic and exaggerated, creating an allergy. People can have allergies to nearly anything with responses ranging from a minor rash to a potentially life-threatening multi-organ system shutdown (anaphylactic shock).
A small number of people have allergies to particular metals. One of the most common is nickel, which affects an estimated 17% of women and 3% of men; cobalt and chromium are also known to cause allergies. Consumer exposure, particularly metal contact with the skin through jewelry or clothing, is the most prevalent, but not the most concerning. That's reserved for metal allergies related to medical devices like coronary stents or hip and knee prostheses. And in dentistry, there are rare occasions of inflammation or rashes from metal amalgam fillings.
Which brings us to dental implants: the main metal post that's inserted into the jawbone is usually made of titanium. It's the metal of choice for two reasons: it's bio-compatible, meaning the body normally accepts its presence; and it's osteophilic, which means bone cells readily grow and adhere to it, a major reason for implant durability.
While it's possible for someone to have an allergy and subsequent reaction to implants with titanium, the occurrences appear to be extremely low. In one study of 1,500 patients, titanium allergies were estimated to be a factor in implant failures in less than 1% of those studied.
Even so, if you have known metal allergies you should make sure your dentist knows. Being aware of all the facts will help them recommend the best tooth replacement choice for you—and hopefully it will be dental implants.
If you would like more information on dental implant restorations, please contact us or schedule an appointment for a consultation. You can also learn more about this topic by reading the Dear Doctor article "Metal Allergies to Dental Implants."
By Don Fortner, DMD
February 02, 2018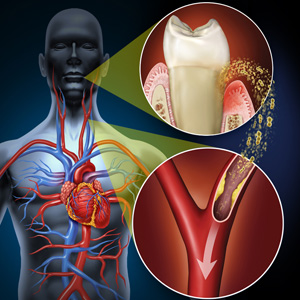 "No man is an island…." So wrote the poet John Donne four centuries ago. And while he meant the unity of humanity, the metaphor could equally apply to the interdependence of the various parts of the human body, including the mouth. According to recent scientific research, your mouth isn't an "island" either.
Much of this research has focused on periodontal (gum) disease, an infection most often caused by bacterial plaque that triggers inflammation in the gum tissues. Although an important part of the body's defenses, if the inflammation becomes chronic it can damage the gums and weaken their attachment to the teeth. Supporting bone may also deteriorate leading eventually to tooth loss.
Avoiding that outcome is good reason alone for treating and controlling gum disease.  But there's another reason—the possible effect the infection may have on the rest of the body, especially if you have one or more systemic health issues. It may be possible for bacteria to enter the bloodstream through the diseased gum tissues to affect other parts of the body or possibly make other inflammatory conditions worse.
One such condition is diabetes, a disease which affects nearly one person in ten. Normally the hormone insulin helps turn dietary sugars into energy for the body's cells. But with diabetes either the body doesn't produce enough insulin or the available insulin can't metabolize sugar effectively. The disease can cause or complicate many other serious health situations.
There appears to be some links between diabetes and gum disease, including that they both fuel chronic inflammation. This may explain why diabetics with uncontrolled gum disease also often have poor blood sugar levels. Conversely, diabetics often have an exaggerated inflammatory response to gum disease bacteria compared to someone without diabetes.
The good news, though, is that bringing systemic diseases like diabetes under control may have a positive effect on the treatment of gum disease. It may also mean that properly treating gum disease could also help you manage not only diabetes, but also other conditions like cardiovascular disease, osteoporosis, or rheumatoid arthritis. Taking care of your teeth and gums may not only bring greater health to your mouth, but to the rest of your body as well.
If you would like more information on treating dental diseases like gum disease, please contact us or schedule an appointment for a consultation. You can also learn more about this topic by reading the Dear Doctor magazine article "Good Oral Health Leads to Better Health Overall."